What is Trailer Diagnostic Device?
Monday, January 31, 2022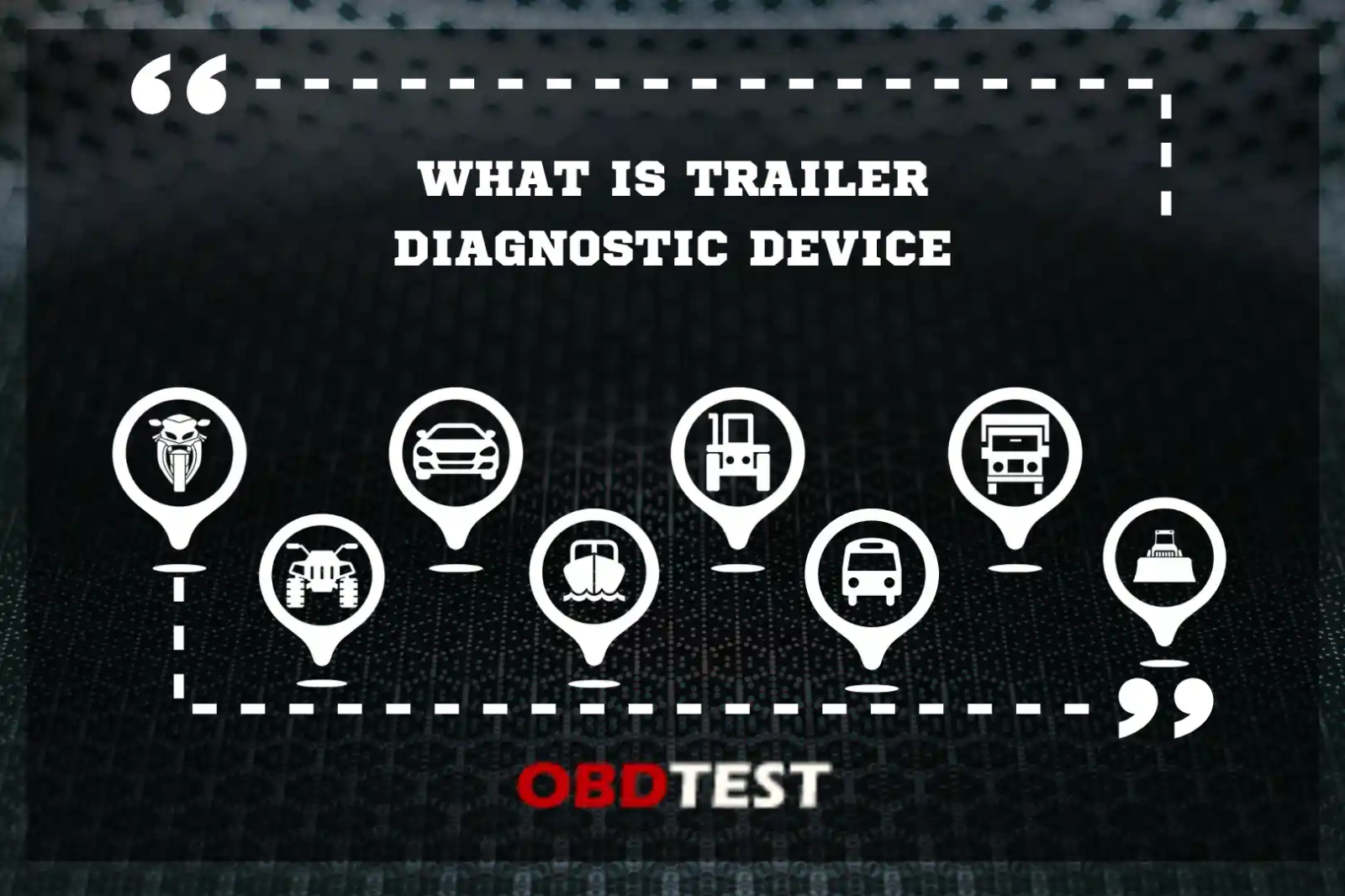 What is Trailer Diagnostic Device?
The crates located behind the heavy duty vehicles carrying heavy goods are called Trailer.
They are also called Trailers. This word comes from the name of the American company that produced it.
Trailers are generally used in the field of logistics. Since long distances are usually made in this sector, the probability of their deterioration is high.
There are also Trailer diagnostic devices for the repair of these faults.
Jaltest, of which our Nitro Mechatronics company is also the distributor, is very successful in this code and has produced fault detection devices for Trailers.
The diagnostic devices produced by Jaltestin serve in many heavy-duty vehicles such as trucks, buses, construction equipment, tractors, maritime vehicles, as well as trailers.
It is also perfectly successful in diagnosis.
As we work on many heavy vehicles with this device, we also work on Trailers and Jaltest has issued a license for trailers. With this trailer license, you can connect to all trailers of Wabco, Knorr, Haldex, Thermo King brands.
Trailer license can work with electronic module, suspension, abs trailer, ebs trailer systems.
In addition, with this license, you can perform pressure adjustment, suspension adjustment, end-of-line / eol test, parameter change, 4S / 2S sensor replacement, computer programming operations.
Jaltest- Trailer Systems
Electronic Module Haldex, EPV

Electronic Module Wabco, ELEX

Electronic Module Wabco, TCE

Electronical Module Wabco, Trailer CAN Router - Repeater

refrigerating System Carrier VECTOR, refrigerating System

refrigerating System Thermo King - Smart Reefer 2

refrigerating System Thermo King - Smart Reefer 3

refrigerating System Thermo King - Thermoguard TG-VI

refrigerating System Thermo King - Smart Reefer

Suspension Wabco, ECAS, Electronic Suspension Management

Suspension Wabco, Trailer ELM, Electronic Suspension Management

ABS Trailer Cojali, Trailer e-ABS Compact, Brake Management System

ABS Trailer Haldex, ABS MODAL, Antilock Brake System

ABS Trailer Haldex, MGX, Brake Management System

ABS Trailer Haldex, Modular/PLC, Antilock Brake System

ABS Trailer Knorr-Bremse, A18, Antilock Brake System

ABS Trailer Knorr-Bremse , KB3-TA, Antilock Brake System

ABS Trailer Knorr-Bremse , KB4-TA, Antilock Brake System

ABS Trailer Wabco, Vario C, Antilock Brake System

ABS Trailer Wabco, VCS, Antilock Brake System

ABS Trailer Wabco, VCSII CAN, Antilock Brake System

ABS Trailer Wabco, VCSII, Antilock Brake System

EBS Trailer Haldex, EB+ 2nd generation, Brake administration System

EBS TrailerHaldex, EB+ 3rd generation, Brake administration System

EBS Trailer Haldex, EB +, Brake administration System

EBS Trailer Knorr-Bremse, TEBS Gen2, Brake administration System

EBS Trailer Knorr-Bremse, TEBS4 CAN, Brake administration System

EBS Trailer Knorr-Bremse, TEBS4 via K, Brake administration System

EBS Trailer Wabco, EBS C, Brake administration System

EBS Trailer Wabco, EBS D CAN, Brake administration System

EBS Trailer Wabco, EBS D, Brake administration System

EBS Trailer Wabco, EBS E, Brake administration System