Thinktool Master Diagnostic/Online Programming Tool
Wednesday, February 16, 2022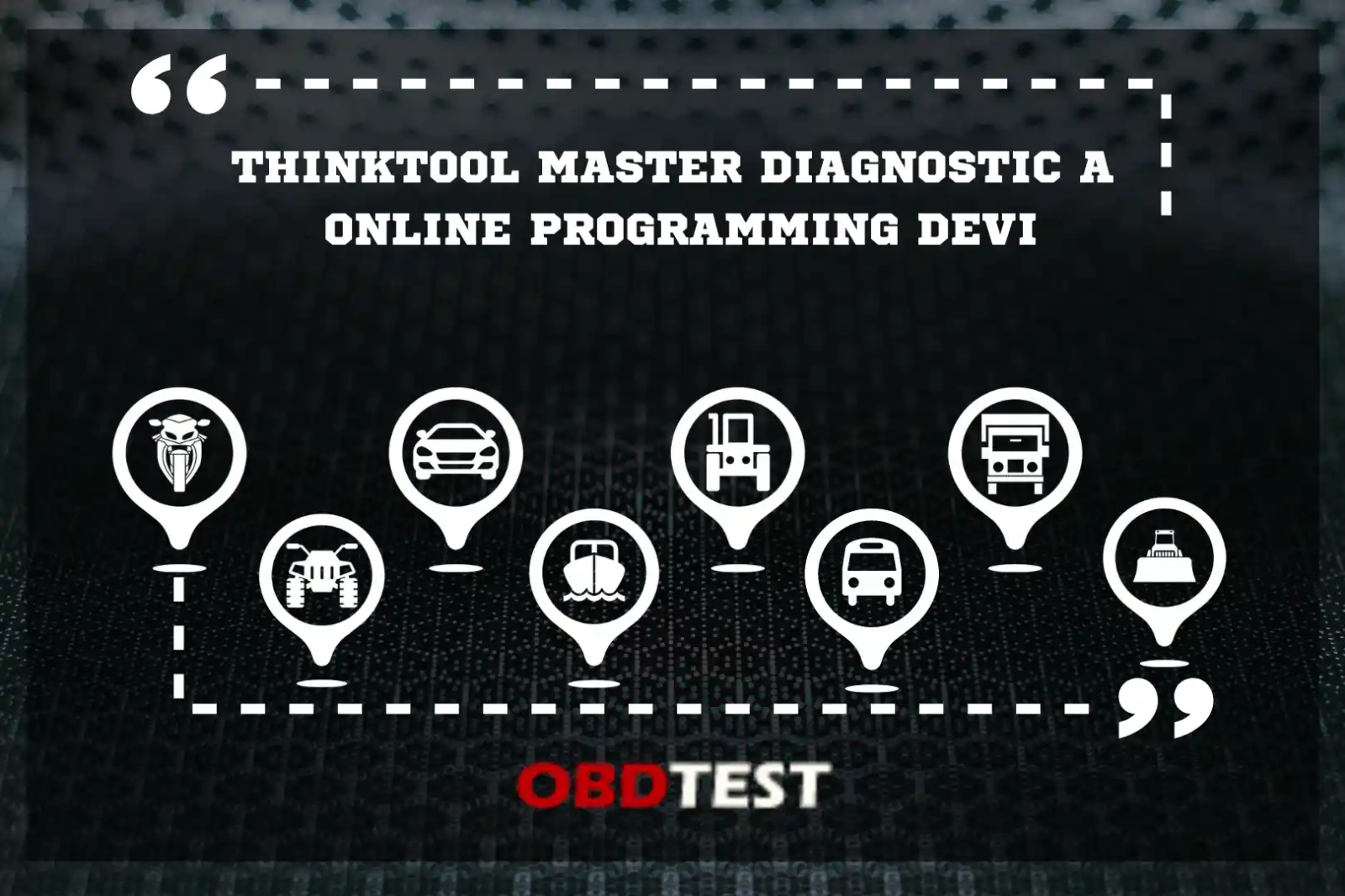 Thinktool Master Diagnostic and Online Programming Device
Thinkcar brand has developed day by day in the automotive market and has taken its place among the important companies.
It has incorporated many advanced features that are different from today's diagnostic and online programming devices produced by Thinkcar company.
Thinktool Master X device has powerful and fast diagnostic functions, online programming. features, easy-to-use features, advanced interface and price performance compared to its competitors in the automotive sector.
You can perform online programing on 14 different brands and diagnostic operations over the 100 different brands by the help of Thinktool Master X diagnoctic device .
By the help of its advance specification such as fast diagnostic , online programing, user friendly usage and its super advance interface Thinktool Master X released to service of automotive market as a complate solution.
Thinktool, Master X diagnostic device has some additional function if compaired with Master model;
*Master model has Thindiag interface, Smartlink C (J2534 / D-PDU / RP1210) interface is used in the Master X model. So, you can perform operation on the vehicles that have Do-IP and Can FD protocol too.
While master model has 64 GB innitial memory , Master X has 128 GB.

There is not printer(optional) in Regular packet of Master model, but Master X has printer.

Master X model has topology function . With the help of this function, you can see the corelation between the control units and easly choose the control unit that you want to perform operation on it.

Master X model has Heavy Vehicle Support too.
Device Features:
Online programming / coding feature,

The vehicle range is extensive,

Automatic vehicle recognition system,

Software support covering more than 100 automobile brands

Special Functions,

Heavy Vehicle, TPMS etc. There are many different content such as.

Bmw / Mercedes Module Programming


Hardware Features
Device Screen Size: 10 inch
Device Battery Volume: 6000mAh

180 ° Rotatable Support Apparatus

Operating System: Android 10.0
Screen: 10 inç
RAM: - 4GB
Memory - 128 GB

Online Programing

ADAS Function - Yes
Service functions - 28 different
Tpms Module- (Optionel)

Heavy Vehicle Support

Topology