Comparison of Hydrogen and Electric Vehicles
Tuesday, July 5, 2022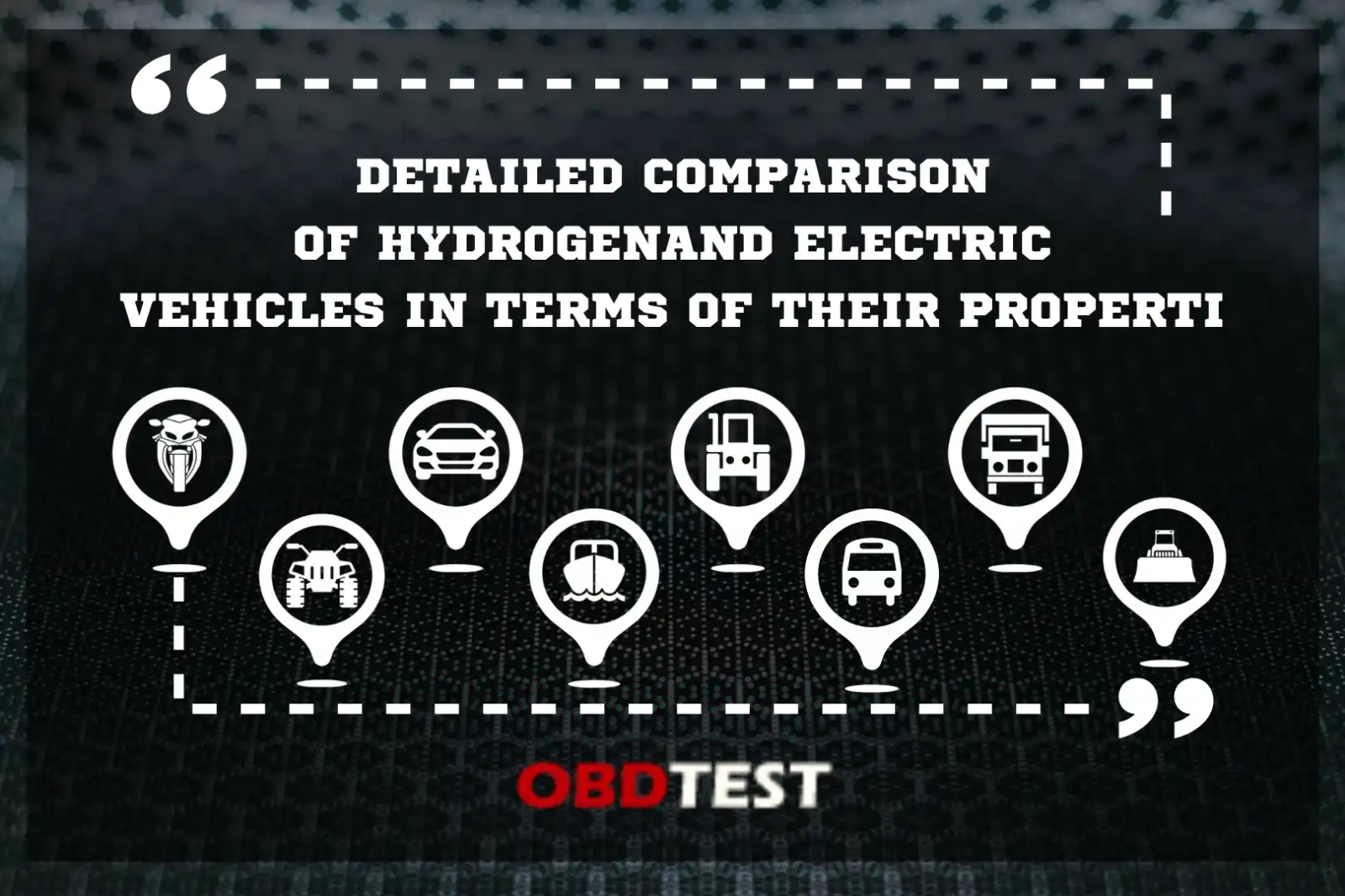 Comparison of Hydrogen and Electric Vehicles
Detailed Comparison of Hydrogen and Electric Vehicles in Terms of Their Properties
Increasing fuel consumption and emission values necessitated some studies in the automotive field.
As a matter of fact, many studies have been made, some of these studies are studies on the system, and some are minor changes to create a new system.
In this direction, it is aimed to electrify vehicles. Parts of the internal combustion engine vehicles, such as the fuel tank, engine, exhaust, which are harmful to nature, have been removed and replaced with parts such as electric motors and batteries, which work with electric energy.
In addition, it is stated that fuel consumption will decrease tremendously and emission values will decrease considerably.
This is the purpose of producing hydrogen vehicles like other electric vehicles. Hydrogen vehicles are based on electrical energy, but there are some differences between hydrogen vehicles and fully electric vehicles. We will focus on this topic in today's blog.
How do fully electric vehicles work? What principle does it work on?
Electric cars get their energy from the battery inside. We can charge the battery like charging the smartphone. When we start the car, the electricity from the battery goes to the engine. In electric motors in electric vehicles, there are 2 components named stator and rotor.
The stator component is stable, and the rotor is the moving part. With creating an electromagnetic space and moving the rotor, electrical energy is converted into motion.
How do hydrogen vehicles work? What principle does it work on?
There are fuel tanks in hydrogen vehicles like vehicles have internal combustion engines. The fuel tank is filled with hydrogen, and this filled hydrogen is sent to the fuel cell.
The hydrogen going into the fuel cell reacts with the oxygen. After this reaction, electrical energy and water steam are formed. The rotor moves with the generated electricity, just like in electric vehicles. The water steam formed is discharged from the exhaust.
Advantages of electric cars
Using electric cars are increasing day by day, so you can see charging stations in many places. You can go 400 km with full tank vehicle , which is a really long distance.
Driving with electric cars is less costly than driving with other internal combustion engine cars . The prices of electric cars are more expensive than other cars , but they ensure a huge advantage to the drivers with the fuel savings they ensure.
Components like engine and batteries in electric cars are parts that fail less, so you will pay less price for the maintenance.
Advantages of hydrogen (fuel cell electric vehicles) vehicles;
In hydrogen vehicles, it fills its tank at fuel stations, just like internal combustion engine vehicles. Fuel filling times of hydrogen vehicles are also short, as are vehicles with internal combustion engines, and this is a great advantage.
The fuel consumption of these cars is quite low. These vehicles are extremely environmentally friendly, as water vapor comes out of the exhaust pipe.
Hydrogen vehicles also have batteries, but these batteries are not big batteries and with the regenerative braking system, this battery can be charged throughout your drive. So , fuel consumption is really reduced.
Which vehicle type is better? Hydrogen vehicles or fully electric vehicles?
There are two major differences between these vehicles. One of these problems is about performance, fully electric cars go from 0 to 100 faster than hydrogen cars. In addition, electric vehicles has higher torque values.
The other difference is about the fuel filling times. Because of the hydrogen cars have a fuel filling system just like internal combustion engines vehicles, they fill fuel in a quite short time compared to electric vehicles.
It takes almost 30-40 minutes to 80 percent charge a fully electric vehicle. If we make a price comparison, hydrogen vehicles are sold at lower prices than fully electric vehicles.
However, the fuel costs of electric vehicles are more affordable than hydrogen vehicles, so electric vehicles are more advantageous in the long run.